Donor Bill of Rights

The County adheres to a Donor Bill of Rights, which is a common practice in the not-for-profit and charitable sectors of the economy. The basis of the County's Donor Bill of Rights comes from the Association of Fundraising Professionals foundation documents. The basic purpose of the Donor Bill of Rights is to ensure that Donors are adequately respected, recognized and informed as to the use and impact of their donation.
Donors to the County have the following rights:
To be informed of the County's mission, of the way the County intends to use donated resources, and of its capacity to use donated resources effectively for their intended purposes.
To have access to the County's most recent financial statements.
To be assured their gifts will be used for the purposes for which they were given.
To receive appropriate acknowledgement and recognition.
To be assured that information about their donations is handled with respect and with confidentiality; meeting or exceeding the provisions of the law.
To expect that all relationships with individuals representing the County or Long-Term Care Home will be professional in nature.
The right to be informed of the exact nature of the relationship which exists between fundraisers and the County (it is anticipated that only staff or trained volunteers will make donation requests). The County will not hire or retain commission-based fundraisers.
To feel free to ask questions when making a donation and to receive prompt and truthful answers.
To expect that the County will work with the donor to maximize the financial benefit of the donation.
That the County will respect any donor request to discontinue future efforts at solicitation.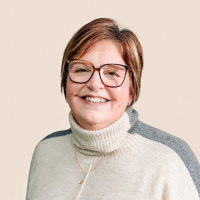 "We believe in compassionate care, service excellence, dignity and choice and accountability. We want the best care possible while being good stewards of public money. As people caring for people, our services are provided by the community in the community for the community."
Send a Card.
Make your friend, family member, or a staff member a card, and make their day!
Send a Card!