Frequently Asked Questions

1. How do I make a donation and what are the different ways that I can donate to the County's Long-Term Care Homes?
You can donate online, by mail, by phone or in person. Click here to learn about the different ways that you can donate to the Long-Term Care Homes.
2. What percentage of my donation goes to service the elders?
100% of all dollars donated by individuals and companies must go directly to the County's Long-Term Care services.
3. Why doesn't the Government fully fund these programs if they are such valuable programs?
The government recognizes the County of Lambton as a worthy long-term care provider and they do provide us with the base funding. However, the County provides additional supports that do not qualify for government funding. These supports allow us to provide enhanced service and are effective in supporting the needs of the elders.
4. I already pay for my loved one to stay at the LTC Home. Why should I donate additional funds?
Payments to the LTC Homes meet the basic need of care and services; additional support is needed to enhance the elders' quality of life.
5. Can I direct my donation to a specific Home?
Absolutely yes. Every donation can be a directed to a specific Home, program or service area.
6. Do you sell, rent or trade your fundraising list?
7. What information do you collect on donors and why do you collect it?
The only information we retain on donors is name, address, telephone number and email address. We only use this information to communicate with our donors and to issue appropriate tax receipts.
8. I wish to give to the Long-Term Care homes but I do not want my name to be published in a Donors List or other publications – what should I do?
We honour all donor privacy requests and we do not publish the personal information of our donors without their consent.
9. What if I have further questions or concerns about the County's privacy policy and /or practices?
You can read more about our Privacy Policy, or contact us directly.
10. What types of programs will my money support?
Your funds could support capital items such as an additional mechanical lift or enhance life enrichment programs for the elders or a special project that aligns with the Home's 'wish list' of items.
11. How will my money help?
Your donation will provide for the extras that make the elders' lives more comfortable and/or more enjoyable.
12. How can I give in my will?
Planned giving is becoming more of an attractive way to make a donation. There are specific income tax planning opportunities associated with estate planning.
13. I prefer not to receive information or fundraising requests from the County-what can I do?
If you let us know by phone, written request or email that you do not wish to receive any further information from us we will honour your request.
14. What is the difference between Sponsorship and a Gift-In-Kind? When would an income tax receipt be issued?
Sponsorship This is when a company provides funding and receives a benefit in return, such as public profile for its corporate citizenship (i.e. as sponsor of an event). In this case, an income tax receipt is not issued. Gift-in-Kind This may be a donation of a material good that can be used by the home in its delivery of services to the community. Any in-kind donation would have to come with written evidence of its current value for us to issue a tax receipt. Contact us for more information on the appraisal process.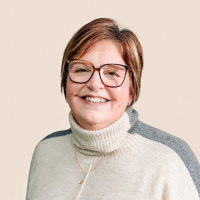 "We believe in compassionate care, service excellence, dignity and choice and accountability. We want the best care possible while being good stewards of public money. As people caring for people, our services are provided by the community in the community for the community."
Send a Card.
Make your friend, family member, or a staff member a card, and make their day!
Send a Card!