Advantages of Working for COL

As a member of the County of Lambton Staff Team, we offer:
Competitive compensation, benefits and pension program.
Commitment to a team approach.
Opportunities for ongoing learning and development.
Employee Assistance Program.
Annual service recognition event and awards.
Annual bursary awarded towards conferences, seminars, courses and clinical research.
Other benefits include:
Ongoing celebration events as well as appreciation and recognition opportunities for staff.
Regular employee communications through staff newsletters, magazine, online platforms.
A Social Committee organizes seasonal events and activities.
Onsite staff fitness programs and gym available at very low cost.
Opportunity for employees to apply for education grants.
Participation in the 'Take Our Kids To Work' program.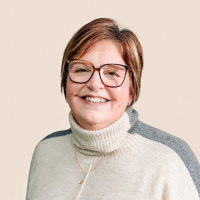 "We believe in compassionate care, service excellence, dignity and choice and accountability. We want the best care possible while being good stewards of public money. As people caring for people, our services are provided by the community in the community for the community."
Send a Card.
Make your friend, family member, or a staff member a card, and make their day!
Send a Card!