About Our Adult Day Programs

>>> Attention Visitors <<<
If you are unwell or you have been exposed to someone with COVID-19, we ask that you kindly delay your visit and contact your health care provider.
Discover the difference a great day can make.
Our Day Programs are designed to benefit individuals of all ages by offering a wide range of physical and cognitive activities that keep the body and mind stimulated.  From recreation to rehabilitation, we offer professional, individualized care and meaningful activities to encourage and maintain independence, and provide participants with the opportunity to live a fuller more engaged life. Equally as vital, the program offers companionship and respect for participants, while providing respite and support to caregivers.
Program Information
Located in a custom-designed space within the Home our program areas are fully accessible and designed with complete kitchen facilities, open and quiet areas, and lovely outdoor spaces and therapeutic gardens.
Activities are responsive to the needs and interests of each individual participant and include:
individualized program plans in consultation with participant's family
therapeutic recreation in a supervised environment
entertaining and stimulating activities
nutritious meals and snacks
Crafts, gardening, pet visits, music, meal preparation,
Exercise
Group discussion
Games, outings
Special events and much more
Personal Care
Staff are able to assist with some personal care.  Care needs will be addressed on an individual basis.
What are the benefits of joining?
The Day Program offers a variety of programs and services with numerous benefits for both the participant and the caregiver.
participate in therapeutic recreational activities that will improve mental and physical health;
enjoy companionship and pleasurable activities to foster enhanced self-esteem and a sense of accomplishment;
preserve independence;
improve senior health; and
caregivers can rest assured that your loved one is a safe and nurturing environment with trained and caring staff;
Come Visit Us!
Come for a tour or call for more information. Our staff will be happy to answer any questions you may have.
Petrolia Site:
The Villa
519-882-1470 ext. 5055
Monday to Saturday from 9:00 am to 3:00 pm
Wednesday evening from 3:30 pm to 7:30 pm
Sarnia Site:
The Manor
519-336-3720 ext 5719
Monday to Sunday from 9:00 am to 3:00 pm
Tuesday evening 3:30 pm to 7:30 pm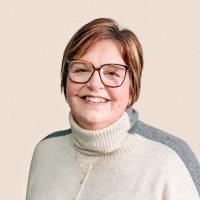 "We believe in compassionate care, service excellence, dignity and choice and accountability. We want the best care possible while being good stewards of public money. As people caring for people, our services are provided by the community in the community for the community."
Send a Card.
Make your friend, family member, or a staff member a card, and make their day!
Send a Card!