Program Listings

Complete Program List (A-Z)
Last Updated: August 2019
Book Club:

There is nothing better than a good book and a group of friends to share it with! We offer two Book Club programs:
1. Short Story: Join in to listen to a short story followed by discussion.
2. Novel Connections: Discuss your favourite books, and learn what others like to read. We may also discuss new releases!

Biographies:

Each biography program you will learn about a different, important, famous or local person.

Coffee Social:

Prepare a coffee or tea and join in for a morning conversation. Coffee Socials include everything and anything!

Fun with Music:

Bring your singing voice and dancing shoes to this program! We want to know what your favourite music is! We will play requested music over the phone followed by discussion.

Guggenheimer:

Join us for one of our favourite games! Guggenheimer is a fun word game that many enjoy. Join in to try it today!

History Channel:

The History Channel program will elicit many memories from your childhood as we bring up local and world history.

Jokes:

Join us for a light program filled with jokes! This program is the perfect mid-week pick me up!

Kitchen Skills & Healthy Eating:

Do you like learning new kitchen skills, recipes, and tips on healthy eating? If so, this is for you! We will also discuss barriers to healthy eating.

LCC Calendar Planning:

This program is for all members to bring forward program ideas for the next quarterly set of calendars. Bring your thinking caps and suggestions to this program!

Poetry Club:

During this program we will listen to and discuss many varieties of poetry.

Reminiscing Group:

This group allows an open discussion about the past. Facilitators may choose a theme for the program, or leave it open for discussion.

Sports Recap:

We will discuss recent sporting events from the past week, upcoming events, and any big news in sports! Please mention any sport specific requests at the beginning of the program.

Travelogue:

This program will make you want to book your next trip! Each travelogue will teach you about a new place and what it has to offer to visitors.

What's in the News Club:

Did you hear the news today? If not, we're here to be your news source! Join others to discuss local news and upcoming events in Lambton County.

Word Games & Trivia:

Bring your competitive side to this program! Games will include word scrambles, finish the line, did you know?, categories and trivia! Some programs are exclusively trivia, while others will be a combination of games.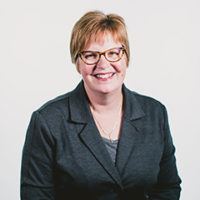 "We believe in compassionate care, service excellence, dignity and choice and accountability. We want the best care possible while being good stewards of public money. As people caring for people, our services are provided by the community in the community for the community."