Transitioning to a Home

A move to a new Home always has its challenges. Moving to a long-term care home can also be difficult. The staff at the Villa, the Manor or the Lodge are here to help you through this time. Feel free to ring the call bell for assistance at any time or ask at the nursing station or reception desk for anything you need or are wondering about.
We realize that there is a lot of information provided when you are new to a long-term care home. At approximately six weeks we have a meeting, called a "care conference", with you and whoever you want to attend. At this meeting we will explain the results of our assessments of your care needs and together we will plan how to meet those care requirements. Your input is vitally important to ensure we are respecting your choices and wishes.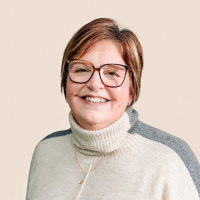 "We believe in compassionate care, service excellence, dignity and choice and accountability. We want the best care possible while being good stewards of public money. As people caring for people, our services are provided by the community in the community for the community."
Send a Card.
Make your friend, family member, or a staff member a card, and make their day!
Send a Card!