How Do I Choose a Home

Narrowing down the options for long-term care homes can seem like a daunting task. Consider what matters most to you, your price range and if location is a factor in your decision. When making the choice to move into long term care, it's important to see the home for yourself. One of the best ways to explore a long-term care home and see firsthand if it would be right for you, is to take a tour and speak with current elders and staff. Is the environment somewhere you could envision yourself? Chat with some of the elders where possible and ask what they love most about living there. Question staff about any specific concerns and see what they may be able to suggest to accommodate your needs. As you tour each prospective home ask yourself the following questions:
Does this Home and its staff project a warm and welcoming atmosphere to elders and visitors?
Does this Home present as odour free, well maintained and nicely furnished, including the outside gardens and grounds?
Are the bedroom/bathroom accommodations and common areas spacious and well equipped?
Do the people living in the Home appear well cared for and are they engaged in meaningful activities?
Is the staff attentive to and engaged with the people who live there, are requests responded to in a timely manner?
Overall, ensure that the long-term care homes on your shortlist:
Meet your short and long-term medical needs
Are affordable now and in the future
Can grow with your needs as your activity and medical levels change over time
To find out more information about Long-Term Care Homes in Ontario on a variety of websites.
The Ministry of Health Public reporting website has information about inspections, complaint follow up or investigations into critical incident reports for every Home in Ontario.
Health Quality Ontario has information about quality initiatives and plans on how to improve quality for each Home in Ontario.
Note: An additional point to consider for those interested in a long-term care home is that you or your loved ones are likely to be put on a waitlist. CCAC experts suggest that semi-private and private accommodations generally cost more but may have shorter wait times. Different factors may affect average wait times, including the type of accommodation requested, a crisis, ethno-cultural preference, or if there are specific medical care needs. For more information on wait times, contact the designated associations mentioned above or the retirement community of your choice directly.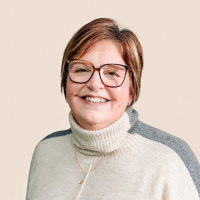 "We believe in compassionate care, service excellence, dignity and choice and accountability. We want the best care possible while being good stewards of public money. As people caring for people, our services are provided by the community in the community for the community."
Send a Card.
Make your friend, family member, or a staff member a card, and make their day!
Send a Card!