Frequently Asked Questions

How do I apply to volunteer?
Please visit our "How to apply to be a volunteer" section.
How long does it take to complete the intake and screening process? When can I start volunteering?
The screening and intake process for volunteering can take anywhere from 4-6 weeks to complete which includes the following: Application, Interview, Reference Checks, Criminal Record Check and Orientation.
Can high school students complete their 40 hour volunteer requirement?
Yes, as long as the student is 14 years old. There are many rewarding volunteer opportunities available for students.
Is there a specific schedule that volunteers have to follow?
We offer a flexible range of ways to become involved.  The volunteer role will be determined on the level of commit you are able to make.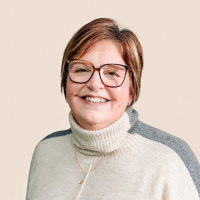 "We believe in compassionate care, service excellence, dignity and choice and accountability. We want the best care possible while being good stewards of public money. As people caring for people, our services are provided by the community in the community for the community."
Send a Card.
Make your friend, family member, or a staff member a card, and make their day!
Send a Card!